If Your Furniture Has Had Its Days, Use Our Furniture Collection Service In Kentish Town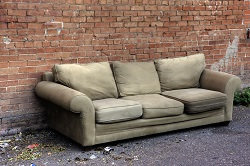 Have you got old furniture in your home that you want disposed of for good but you have neither the time nor the energy to do it yourself? Indeed, clearing out rubbish is a time consuming and hard job, which is why a lot of people turn to Rubbish Removal Kentish Town when they need professional help. Use our furniture collection service in Kentish Town and you will be impressed with the results. With our furniture disposal service, you don't have to lift a finger. So call 020 8610 9015 now for a free estimate! You won't regret it.
Our Kentish Town Furniture Collection Team Will Come to You
When we say you don't have to lift a finger when you hire us, we really mean it. Hire us and you can wave goodbye to hard work and lifting. Plus, we send our team over to collect your rubbish. So if you have heavy furniture you want to get rid of, don't worry, because we come and collect it ourselves. There are just so many good points to using our furniture collection services across the NW1 postcode district. Call now on 020 8610 9015 and you'll get a free consultation.
Our Furniture Disposal Company NW5 Commitment to the Environment
We recycle as much as we can. So if you have old furniture, we'll do our best to have it recycled. We have a fleet of waste collection vehicles and our experts will come to collect your furniture and take it to a local recycling centre. We can also get rid of your e-waste. We'll take your old items to the Approved Authorized Treatment Facility (AATF) where it will be processed according to the WEEE regulations of the UK. We'll not only remove your waste, but preserve it at the same time and that is all because we care about the environment. Our furniture disposal service in NW5 is one you can rely on.
You Won't Find a More Efficient Furniture Disposal Team in Kentish Town, NW5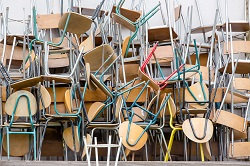 Our furniture collection team within NW5 is simply amazing and the most hard working one you will ever find. There is no point in keeping hold of that old furniture if you no longer want it or if perhaps it is damaged and no use to you. By hiring our experts for furniture clearance all over NW1, you will save lots of space and gain some too! So take advantage of our superb furniture removal service now and allow us to remove any unwanted furniture you have in your home that is only creating clutter and starving you of space. Our team is always on time, always ready to work and never idle.
Furniture Disposal Company in NW5 Provide the Best Quality Services
Whether you need sofa disposal or whatever else, Rubbish Removal Kentish Town is right here for you and only a phone call away. Treat yourself to some professional help and enjoy more space in your home. Perhaps you need help if your sofa has reached its end and is no longer useable. If so, use our services in Kentish Town and we won't let you down. You can depend on us for all of your disposal needs, so don't hesitate to pick up the phone and call us today on 020 8610 9015. Don't let old furniture bog you down any longer and instead, use our professional services, carried out by our amazing team. Call now and you will receive a free quote! Plus, our friendly Kentish Town furniture disposal team will help you and answer any questions you may have.
Save